Re-reading Terrae incognitae. The place of imagination in geography by J.K. Wright
Abstract
It may seem strange perhaps at a first glance, to see the famous pioneering essay by John Kirtland Wright, Terrae incognitae. The place of imagination in geography, re-presented in this section devoted to classic writings in the field of geographical teaching and education. I firmly believe, though, that the research perspectives indicated by the American geographer are not only still valid and challenging today, but that they also offer stimulating perspectives in a didactic perspe-ctive as well. In my brief introduction, after providing some information about the essay, I will try to explain why I think that geographical teaching can still profit from Wright's words.
References
Whittlesey D., "The Horizon of Geography", Annals of the Association of American Geographers, 35, 1945, pp. 1-38.
Brown R.H., "Mirror for Americans: Likeness of the Eastern Seaboard, 1810", American Geographical Society Special Publication, 27, 1943.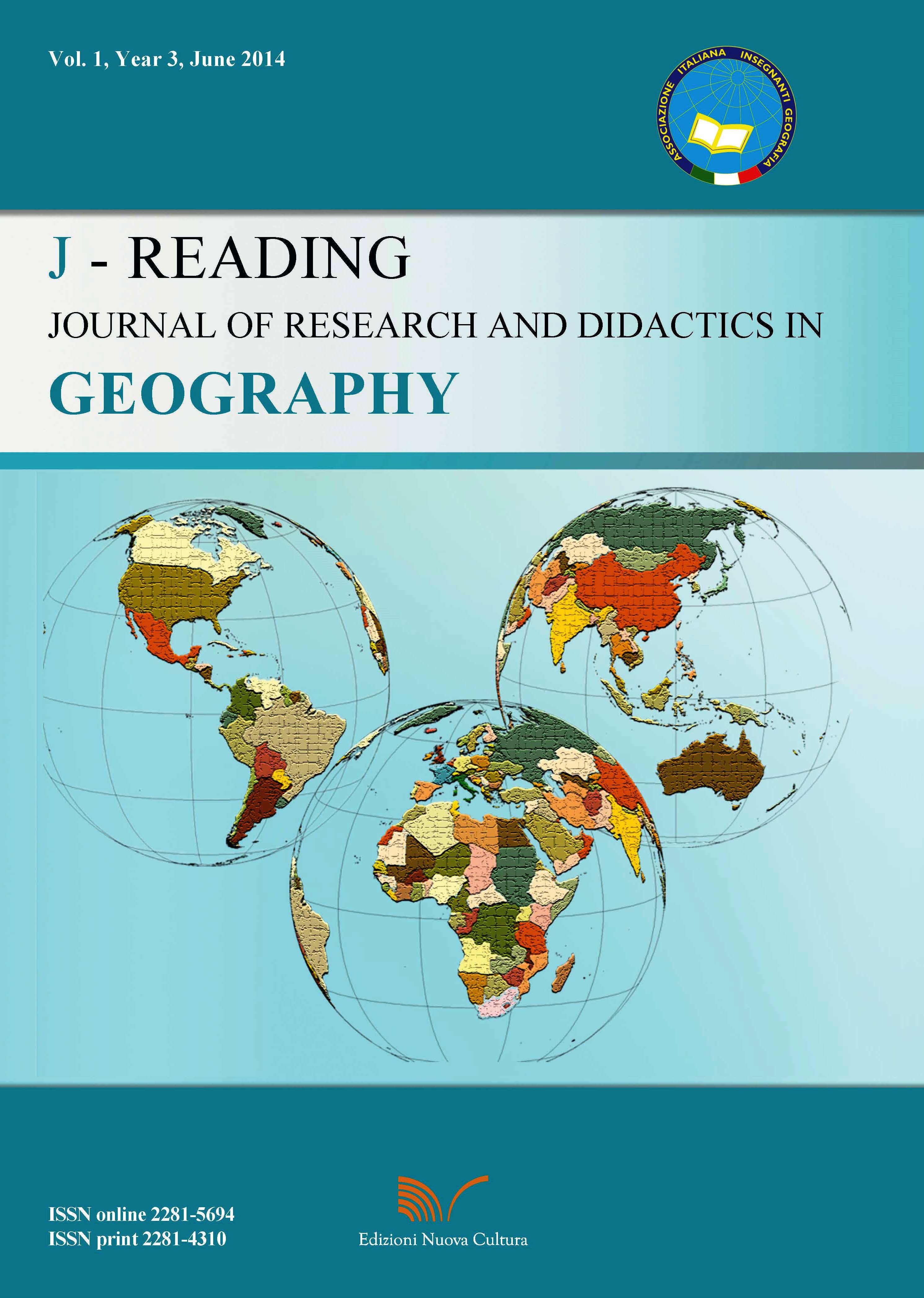 Downloads
Section
Teachings from the past (ed. by Dino Gavinelli and Davide Papotti)
License
The Author assigns to the Nuova Cultura and to Italian Association of Geography Teachers all rights under copyright that can exist in and to the submitted paper. The Author warrants that the paper and images (photos, maps, graphs etc.) are original and that he/she is the Author of the submitted contribution and its parts; in the case of images taken by other publications, the Author must provide a specific authorization and must pay in advance any copyright.

This work is licensed under a Creative Commons Attribution 4.0 International License.