The International Geographical Union before its centennial: new challenges and developments
Abstract
The International Geographical Union (IGU, www.igu-online.org) is the only truly global organization reuniting geographers from about 100 countries – scholars, teachers, practitioners. It is one of the oldest academic associations in the world. The IGU was officially founded under the auspices of the International Research Council in Brussels in 1922, having been conceived some years earlier in Paris. However this debut was formal: the IGU was established as part of the broader organization of inter-national science that occurred in the early decades of the last century. Its creation was preceded by ten International Geographical Congresses, the first of which was held in Antwerp in 1871. The IGU is preparing to solemnly celebrate its centennial soon at the extraordinary congress symbolically planned in Belgium and France: a special commission comprising well known geographers from all over the world should suggest a great number of events devoted to this date.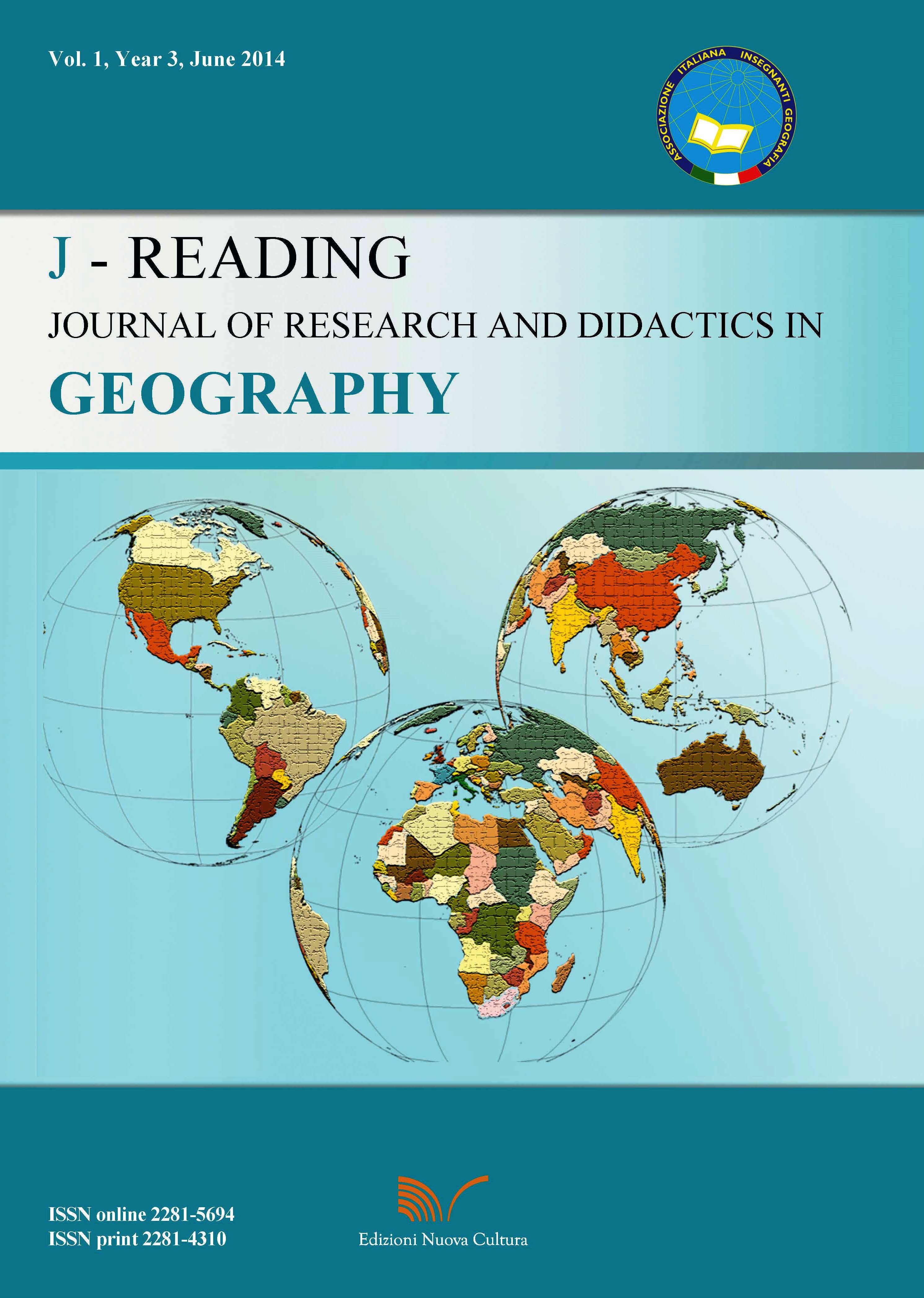 Downloads
Section
Geographical notes and (practical) considerations
License
The Author assigns to the Nuova Cultura and to Italian Association of Geography Teachers all rights under copyright that can exist in and to the submitted paper. The Author warrants that the paper and images (photos, maps, graphs etc.) are original and that he/she is the Author of the submitted contribution and its parts; in the case of images taken by other publications, the Author must provide a specific authorization and must pay in advance any copyright.

This work is licensed under a Creative Commons Attribution 4.0 International License.