Spaces and places fifty years after the Vajont tragedy
Abstract
The Vajont disaster (Eastern Alps, 1963), is mostly (and righteously) remembered for its almost 2,000 victims. One among the greatest tragedies of technological development, the disaster was caused by the operation of an artificial lake whose left shore became progressively instable and finally collapsed. The resulting water overflow caused death and destruction in a large area, both downstream and upstream from the dam. Reconstruction of devastated places took decades and much of the population who had survived the disaster moved away from their original neighborhood. In addition to the tragedy of those who died and of those who could never overcome the pain and trauma, another story of the Vajont disaster is the story of life-long exiles from beloved places. The future of the communities now living in the once destroyed areas stems from the disaster and from the new genius loci originated by the disaster itself.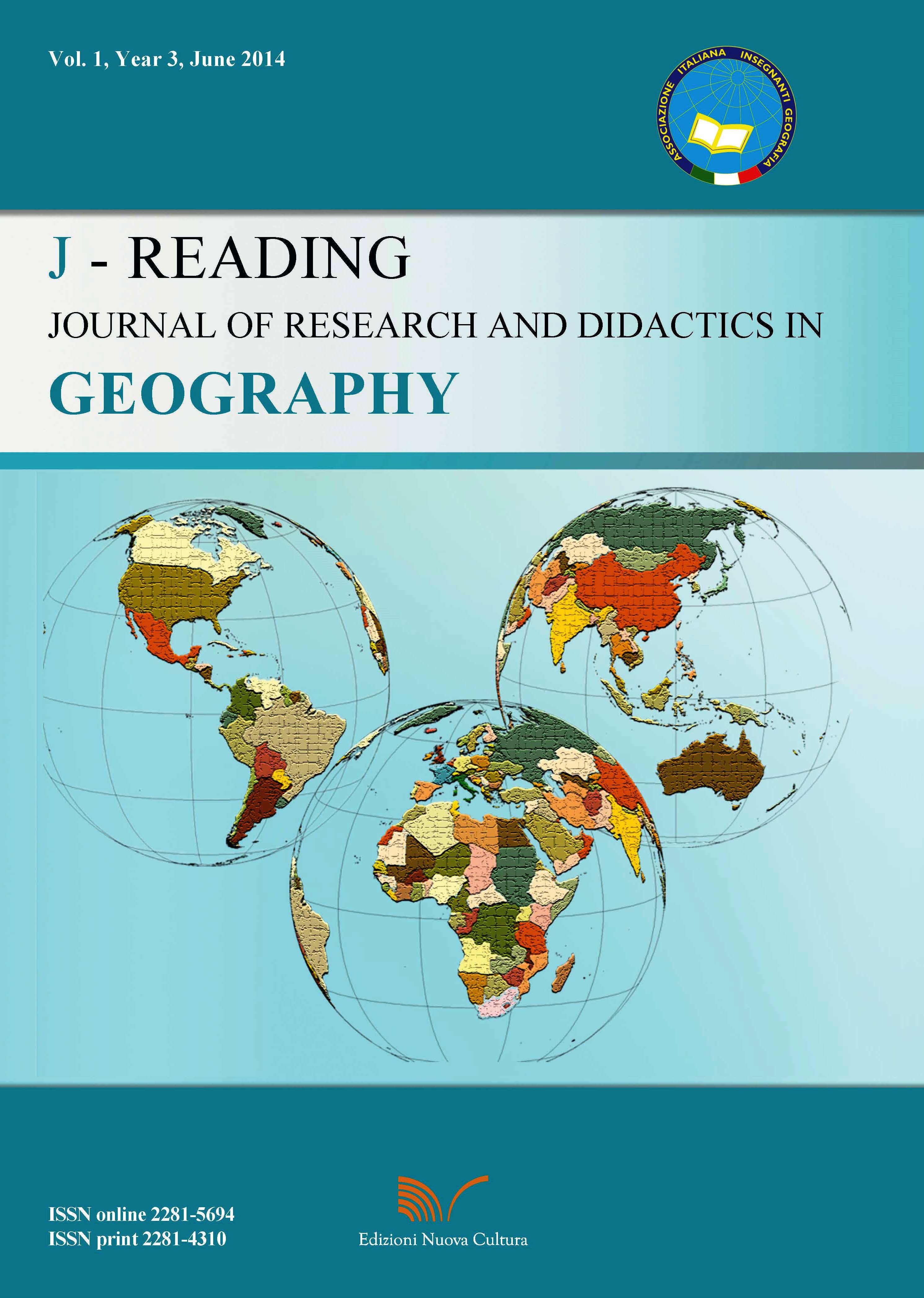 Downloads
Section
The language of images (edited by Elisa Bignante and Marco Maggioli)
License
The Author assigns to the Nuova Cultura and to Italian Association of Geography Teachers all rights under copyright that can exist in and to the submitted paper. The Author warrants that the paper and images (photos, maps, graphs etc.) are original and that he/she is the Author of the submitted contribution and its parts; in the case of images taken by other publications, the Author must provide a specific authorization and must pay in advance any copyright.

This work is licensed under a Creative Commons Attribution 4.0 International License.