"Where does this image take you?" A visual tale from a workshop on geographical imaginations
Abstract
This work is authored by a group of Ph.D. students and academics who attended a workshop on visual methodologies in the framework of the Scuola di alta formazione in geografia organised by AGeI (Association of Italian Geographers), 2022 edition. By visually reporting the workshop activities we aim at reflecting on the creative power of images in expanding geographical imaginations and its potential in the teaching of geography. The paper is shaped as a visual essay in which images and text do not refer directly to each other but rather aim at creating an imaginative reading flow.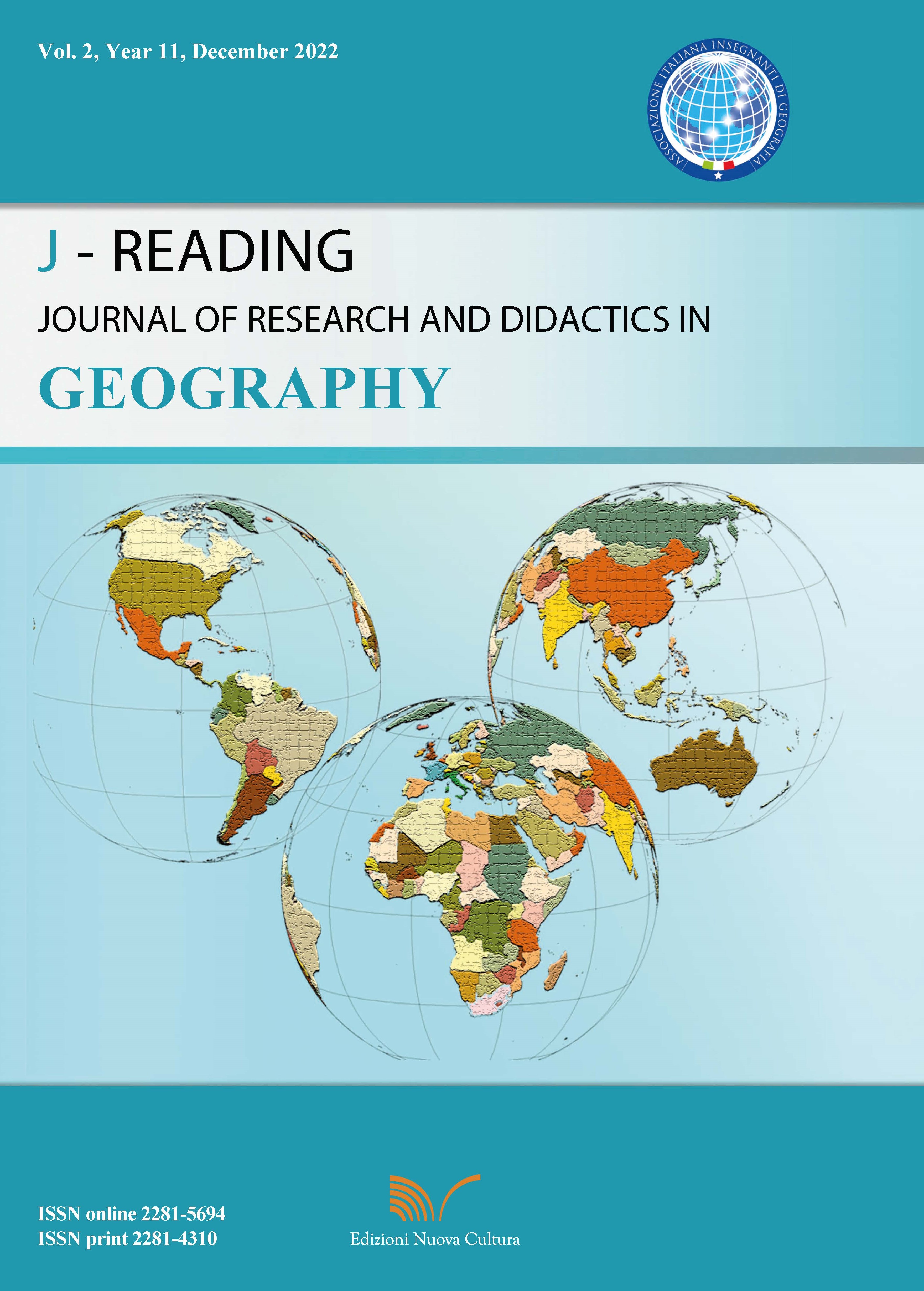 Downloads
Section
The language of images (edited by Elisa Bignante and Marco Maggioli)
License
The Author assigns to the Nuova Cultura and to Italian Association of Geography Teachers all rights under copyright that can exist in and to the submitted paper. The Author warrants that the paper and images (photos, maps, graphs etc.) are original and that he/she is the Author of the submitted contribution and its parts; in the case of images taken by other publications, the Author must provide a specific authorization and must pay in advance any copyright.

This work is licensed under a Creative Commons Attribution 4.0 International License.