Geographical perspectives in research and didactics from other perspectives. Inputs from J-READING
Abstract
This work has been envisaged as a contribution with several viewpoints coming from different scientific and disciplinary sectors, able to underline the potentialities of geographical perspectives in an interdisciplinary key, both in research and didactics. These considerations are set out starting from the inputs provided by J-READING in its ten years of publications, contextualizing them in a wider framework of discussion. In particular the attention is focussed in terms of interactions with: hygiene, public health and challenges for social utility; volcanic and natural risks and the active involvement of the population; GIS models and applied research and didactics.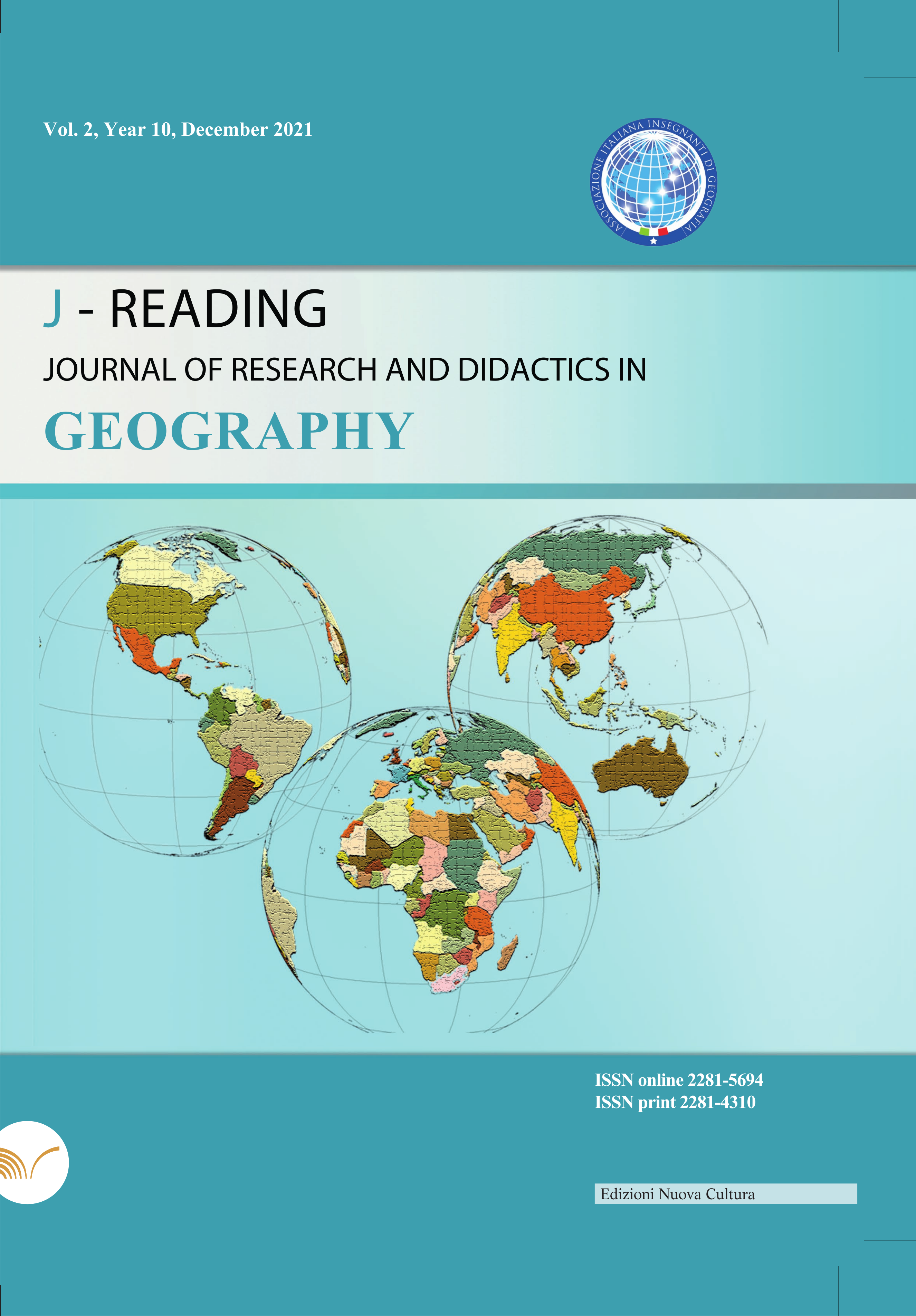 Downloads
Section
Thematic issue (ed. by Cristiano Pesaresi, Riccardo Morri)
License
The Author assigns to the Nuova Cultura and to Italian Association of Geography Teachers all rights under copyright that can exist in and to the submitted paper. The Author warrants that the paper and images (photos, maps, graphs etc.) are original and that he/she is the Author of the submitted contribution and its parts; in the case of images taken by other publications, the Author must provide a specific authorization and must pay in advance any copyright.

This work is licensed under a Creative Commons Attribution 4.0 International License.