J-READING Arrives at the 10th Anniversary: Reflections
Abstract
The 10th anniversary of J-READING is placed in perspective relative to the development of several other journals that have had significant influences on geography education. Personal reflections regarding the journals that have intersected with the professional editorial role of the author are offered as a segway to highlighting the successes of J-READING during its first decade in open source publishing.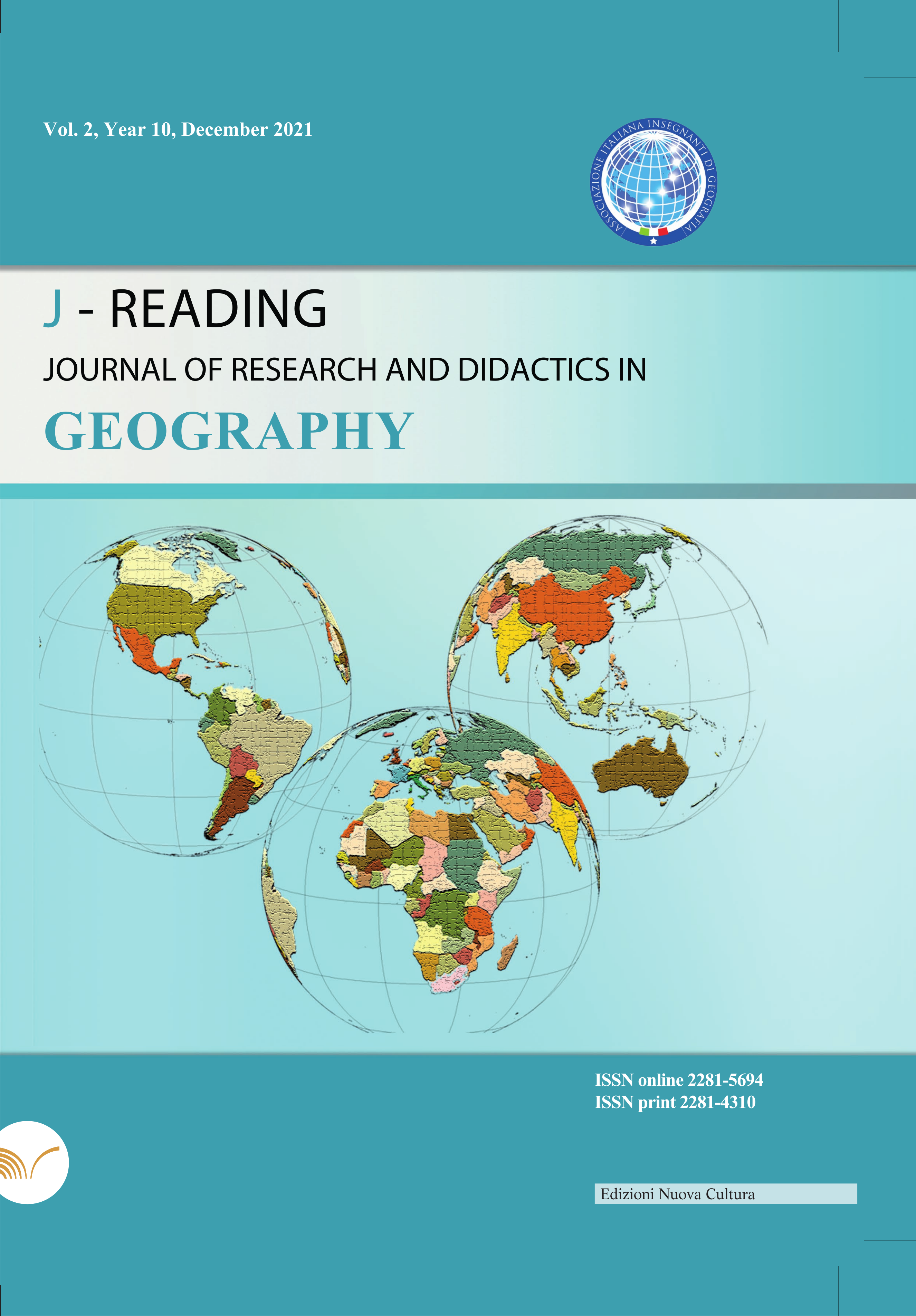 Downloads
Section
Thematic issue (ed. by Cristiano Pesaresi, Riccardo Morri)
License
The Author assigns to the Nuova Cultura and to Italian Association of Geography Teachers all rights under copyright that can exist in and to the submitted paper. The Author warrants that the paper and images (photos, maps, graphs etc.) are original and that he/she is the Author of the submitted contribution and its parts; in the case of images taken by other publications, the Author must provide a specific authorization and must pay in advance any copyright.

This work is licensed under a Creative Commons Attribution 4.0 International License.