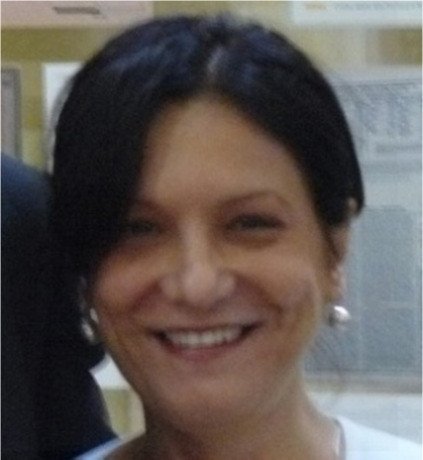 FLORIANA GALLUCCIO
"L'Orientale" University of Naples - Department of "Human and Social Sciences"
Researcher in Human Geography
-------------------------------------------------------------------------------------------
MAIN RESEARCH INTERESTS
The main research interests are related to some aspects of the epistemology of geography and the history of geographical thought; to political-administrative geography; the processes of historical organization of the territory; historical cartography. She is the author of several books and articles, including the volume: An 'impossible bordering'. A Geographical and Historical Reading of Territorial Administrative Framework Changes in Lazio from 1871 to 1991, 1998. Among her most recent articles: Political Spatialities: the nature of geographic space and its representations, 2011; One or Divisible? The Regional Issue and the Node of Federalism in Italy, 2011; The Construction of the Nation and the Birth of the Geographical Societies in Italy, 2012; The Revision of Political-Administrative Partitions for the territorial governance: the geographical knowledge contribution, 2013.
-------------------------------------------------------------------------------------------
ACADEMIC CAREER
She teaches "Human Geography" in the degree course in "Linguistic and Cultural Mediation" and "Theory, Methods and Languages of Geography" in the II level degree course in "Linguistics and Specialist Translation", at the University of Naples "L'Orientale". PhD in "Territorial Application of Geography" (University "La Sapienza"), she achieved the post-doctoral fellowship at the University of "RomaTre". She has won scholarships for foreign countries (MIUR), FORMEZ, the Italian Institute for Philosophical Studies, the University Institute Suor Orsola Benincasa of Naples, the CNR. In 2006 she was member of the Scientific Committee for the creation of a website and scientific responsible for the Cartography Section on the occasion of the Bicentenary Exhibition of the foundation of the Province of Naples (2006). She was a visiting professor (2008) at the EHESS in Paris, where she held a series of seminars. She is member of the Scientific Committee of the publishing series "Attraversamenti"/Il Melangolo, Genoa, Italy.