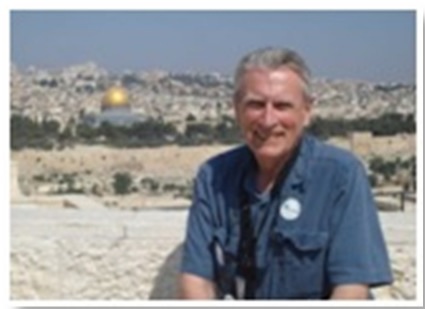 JOSEPH P. STOLTMAN
"Western Michigan" University-Department of "Geography and Mallinson Institute for Science Education" (Joint Appointment)
Professor of Geogaphy and Science Education

-------------------------------------------------------------------------------------------
ISTITUTIONAL ROLES

President of the National Council for Geographic Education (2009); Vice Presidnt for Research of the National Council for Geographic Education (2005-2008); Chairman of the Commisson on Geography Education of the International Geographical Union (2000-2008); Full member of the Commission on Geographical Education of the
International Geographical Union (1976-2000); Secretary of the Committee on the Teaching of Science of the International Council of Scientific Unions (ICSU) (1986-1994); President of the Social Science Education Consortium (SSEC)(1998); Editor of Research in Geography Education; Co-Editor of International Research in
Geography and Environmental Education; Fellow of the Grosvenor Center for Geographic Education

------------------------------------------------------------------------------------

ACADEMIC CAREER

Joseph Stoltman is a graduate of Central Washington Univesity (BA), University of Chicago (MA), and the University of Georgia (EdD) with specialization in geography education. He teaches undergraduate and graduate courses in both the geography and science education programs and directs doctoral student research in Earth Science and Physical Geography Education at Western Michigan University. Projects he has helped develop include Land Use: Human Impacts on the Land (Michigan); Global Change: Science for Understanding Tomorrow's World; Activities and Reading in the Geography of the United States (ARGUS); Activities and Resources for Geography of the World (ARGWorld); and Civic Ideals and the Giving Society (Michigan Community Foundations). He has served as project evaluator for the National Science Foundation and the U.S. Department of Education directed the work of program evaluation teams for the State of Michigan and Western Michigan University. He served on the Research Committee of the Roadmap for Geography Education funded by the National Science Foundation (2013). Other service includes co-coordinator of the Michigan Geographic Alliance, a member of the writing committee for the 2nd Edition of the National Geography Content Standards, the review committee for the NAEP in Geography for 2010 and 2014, and editor 21st Century Geography: A Reference Handbook from Sage Publishing (2011).
The Association of American Geographers, National Council for Geographic Education, and the Geographical Society of Queensland have honored him with awards for his work in geographic education.